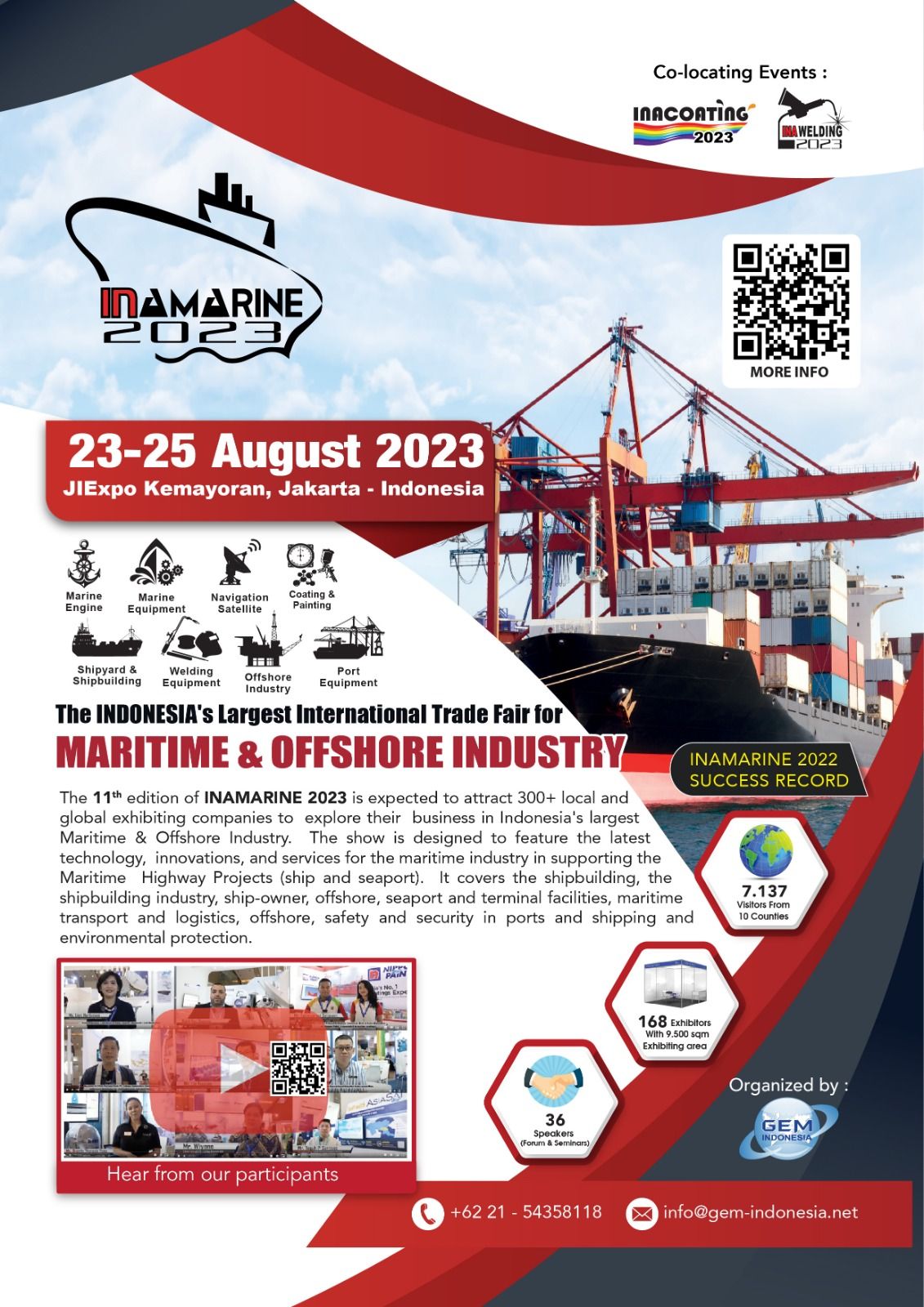 INAMARINE is the largest and most exclusive gathering for the maritime shipping, shipbuilding, and shipyard industry. Over 500+ local and global exhibiting companies will gather together on 23 – 25 August 2023 to explore their business and meet and do business with their partners and supplier around the world.
After the big success of INAMARINE 2022 to prove as Indonesia's Most Influential and Biggest Maritime & Offshore Event in Asia, the next edition of INAMARINE 2023 will be held on 23 – 25 August 2023 at JIExpo Kemayoran, Jakarta – Indonesia.
The show is designed to feature the latest technology, innovations, and services for the maritime industry in supporting the Maritime Highway Projects (ship and seaport) infrastructure development). It covers the shipbuilding industry, ship-owner, offshore, seaport and terminal facilities, maritime transport and logistics, offshore, safety and security in ports and shipping, and environmental protection.
Conjunction :
INACOATING 2023 – The 11th Indonesia International Coating, Painting, Resins and Composite Exhibition
INAWELDING 2023 - The 9th Indonesia International Welding Equipment and Cutting, Material & Services Exhibition
Show Information :
Website :https://www.inamarine-exhibition.net/
Venue    : Jakarta International Expo (JIExpo), Jakarta – Indonesia
Tel          : +62 (21) 54358118
Emai      : info@gem-indonesia.net