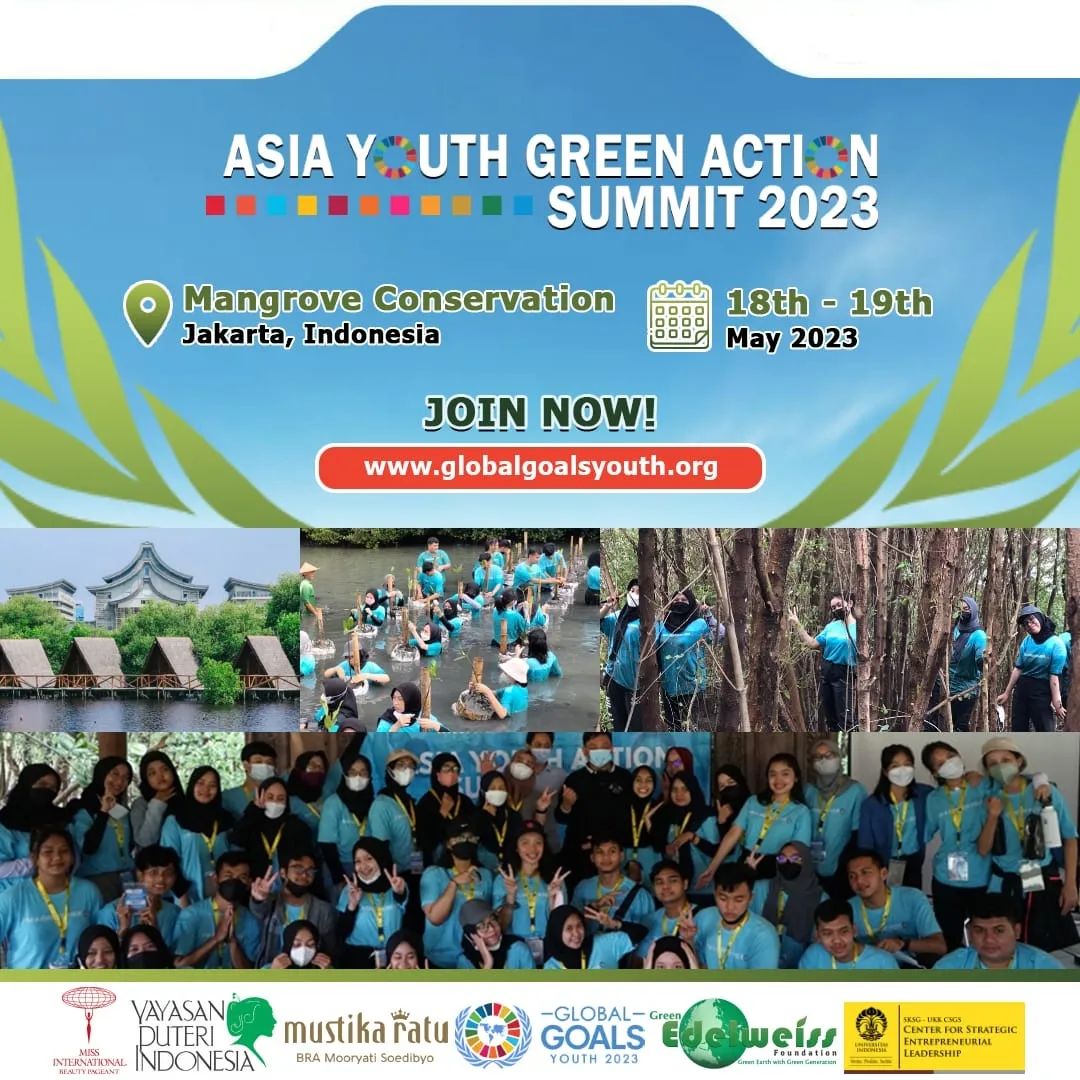 ASIA YOUTH GREEN ACTION SUMMIT 2023
18-19 May 2023 || Jakarta , Indonesia
FINALLY WE OPEN Registration Batch 2!
We invite all future leaders to join, this memorable camp and action program! Understand Yourself better and find our what you do the best!
Benefits
✅ Awarded as the SDGs Green Action Initiator 2023
✅Reccomendation Letter study abroad
✅Opportunity to interact with global leaders
✅a Chance to share your social impact
✅SDGs Green Action Program
✅ Leadership & Capacity Building
✅ Key note speeches
✅ Awards & Certifications
✅ Green Action with Ms International
Program will held on18-19th May 2023At Mangrove Ecotourism , Pantai Indah Kapuk Jakarta.
Register now: www.globalgoalsyouth.org
More information
Clariss : 089505087691
Tag your friendsProgram byGlobal Goals youth
Supported by
CSEL UI, Yayasan Puteri Indonesia, Miss International Foundation,Edelweis Foundation, Studec Foundation