by Marine and Fisheries Education Student Association UPI Serang Campus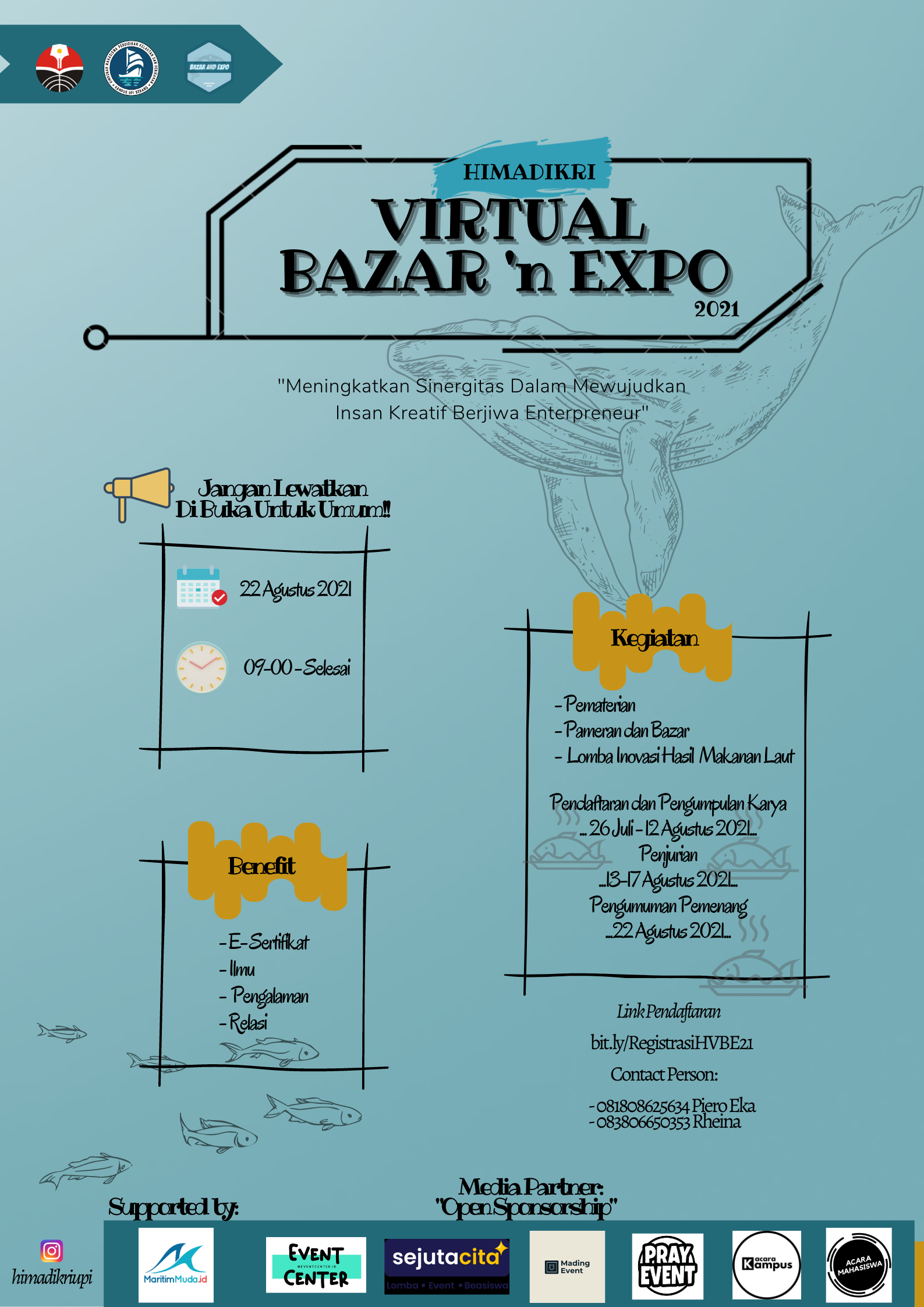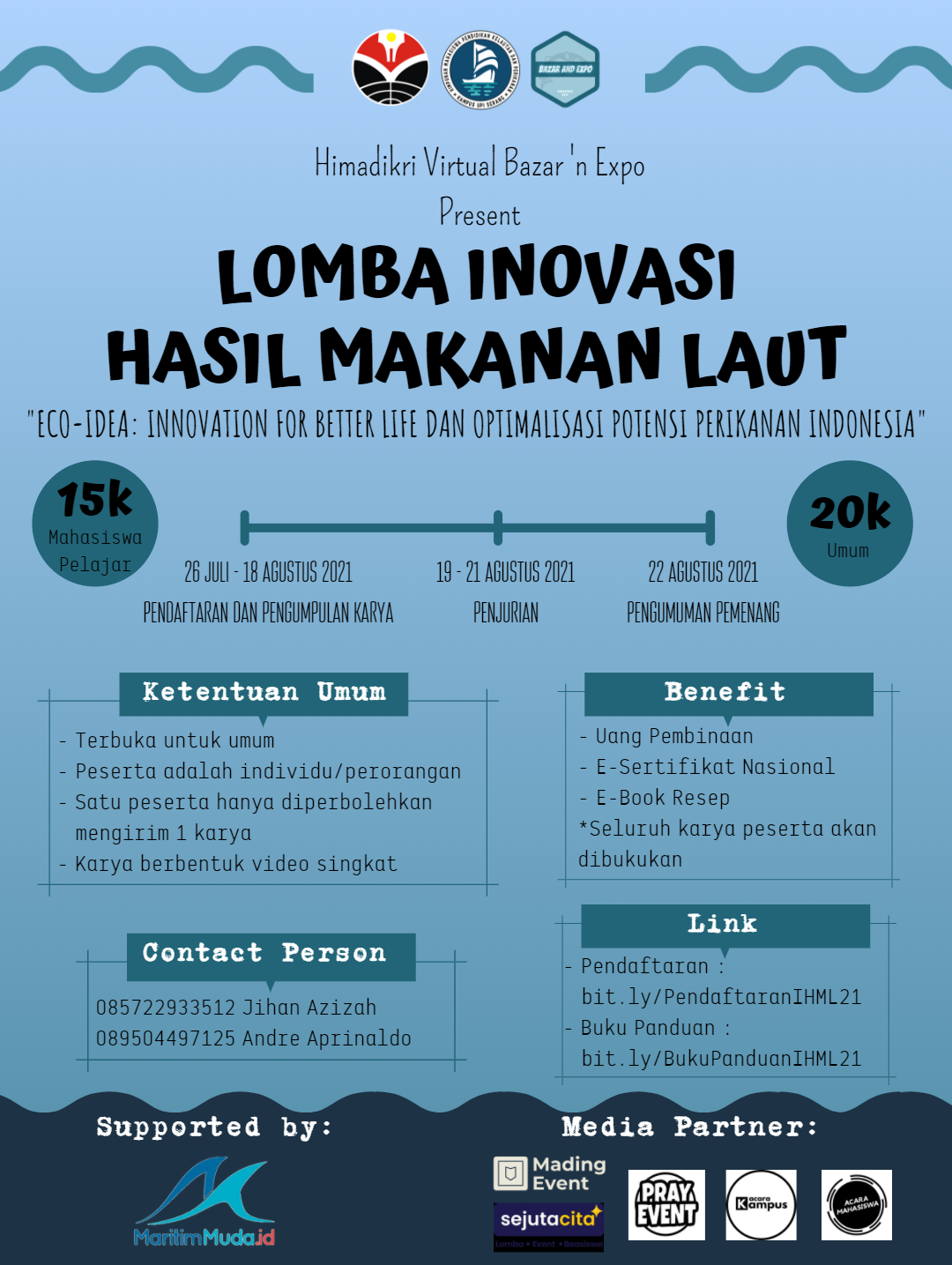 Hello friends, HIMADIKRI
Maritime Greetings!
Greetings Always!
In order to support the entrepreneurial sector in the marine and fisheries sector. The Marine and Fisheries Education Student Association of UPI Serang Campus held the HIMADIKRI Virtual Bazar 'n Expo, of course this event will be filled with interesting activities such as lectures, exhibitions and bazaars as well as seafood product innovation competitions. This event is open to the public, so register now!

SEAFOOD PRODUCT INNOVATION COMPETITION🐳
Registration Fee:
Students: IDR 15,000
TIMELINE
26 Juli - 18 Agustus 2021: Pendaftaran dan pengumpulan karya
19 - 21 Agustus 2021: Penjurian
22 Agustus 2021: Pengumuman pemenang

Psst, seluruh kreasi peserta akan dibukukan, lho!
Tunggu apa lagi? Tunjukkan inovasi dan ide kreatifmu melalui lomba ini! 🤩

🔗 Formulir Pendaftaran Lomba:
bit.ly/PendaftaranIHML21
🔗 Panduan Lomba:
bit.ly/BukuPanduanIHML21

—————
🐳PAMERAN DAN BAZAR🐳
📅 22 Agustus 2021
🕘 09.00 WIB - Selesai
📌 Pematerian "Inovasi Hasil Perikanan dalam Bidang Kewirausahaan"
📌 Pameran dan Bazar Mahasiswa
FREE ENTRY!!!
🔗Formulir Pendaftaran HBVE:
bit.ly/RegistrasiHVBE21
.........................................................
Contact Person Lomba:
📲 085722933512 (Jihan)
📲 089504497125 (Andre)

Contact Person Bazar 'n Expo:
081808625634 (Piero)
📲 083806650353

#Himadikrivirtualbazarnexpo21
#ContestIHML21