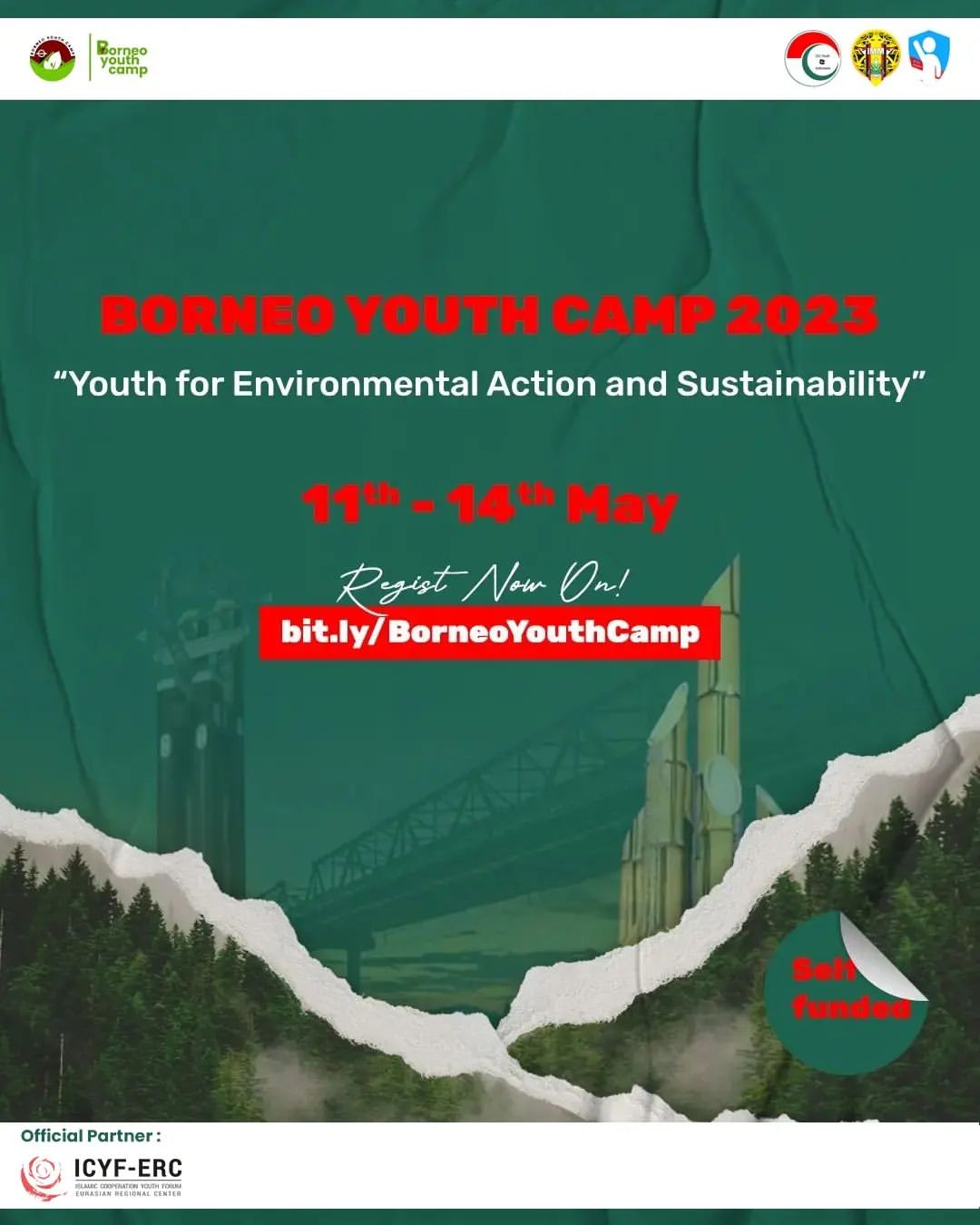 [Partially Funded]
THE BORNEO YOUTH CAMP 2023
11-14 May 2023 || Kalimantan Barat, Indonesia
Deadline: 24 March 2023.
OIC Youth Indonesia, in partnership with DPD IMM West Kalimantan, is proud to present 'The Borneo Youth Camp 2023' – a forum for young people to take meaningful action towards environmental sustainability. This program provides a unique opportunity for participants to hone their leadership skills, think dynamically, and cultivate a spirit of positive change. The event will take place in West Kalimantan from May 11th to 14th, 2023, and features an exciting line-up of activities, including seminars, discussions, and visits to historical sites.
ELIGIBILITIES
1. Complete the free registration process.
2. Arrange and pay for their own travel and accommodation.
3. Be an active student, aged 27 or younger.
4. Have experience as a member of an organization or community.
5. Submit an argumentative essay on a specific issue.
6. Follow the organizers' Instagram accounts: @borneoyouthcamp, @oicyouthindonesia, and @immkalbar.
7. Possess a strong commitment and sense of responsibility.
8. Pay administrative fee of IDR Rp. 150.000 (only applicable after selection).
9. Register between February 24th to March 24th, 2023.
We recommend checking out our registration guideline at the link https://bit.ly/BYC_Guidebook.
BENEFITS:
1. New experiences and relations
2. Knowledge
3. FGD Guided by Expert Mentors
4. Certificates
5. City Tour
6. Acommodation and Logistic (meals, hotel, and local transportation).
Don't miss this opportunity !!
Follow us at@borneoyouthcamp.
If you have questions or difficulties regarding the process, don't hesitate to contact our team:
📱Shella: http://wa.me/+6281227723399