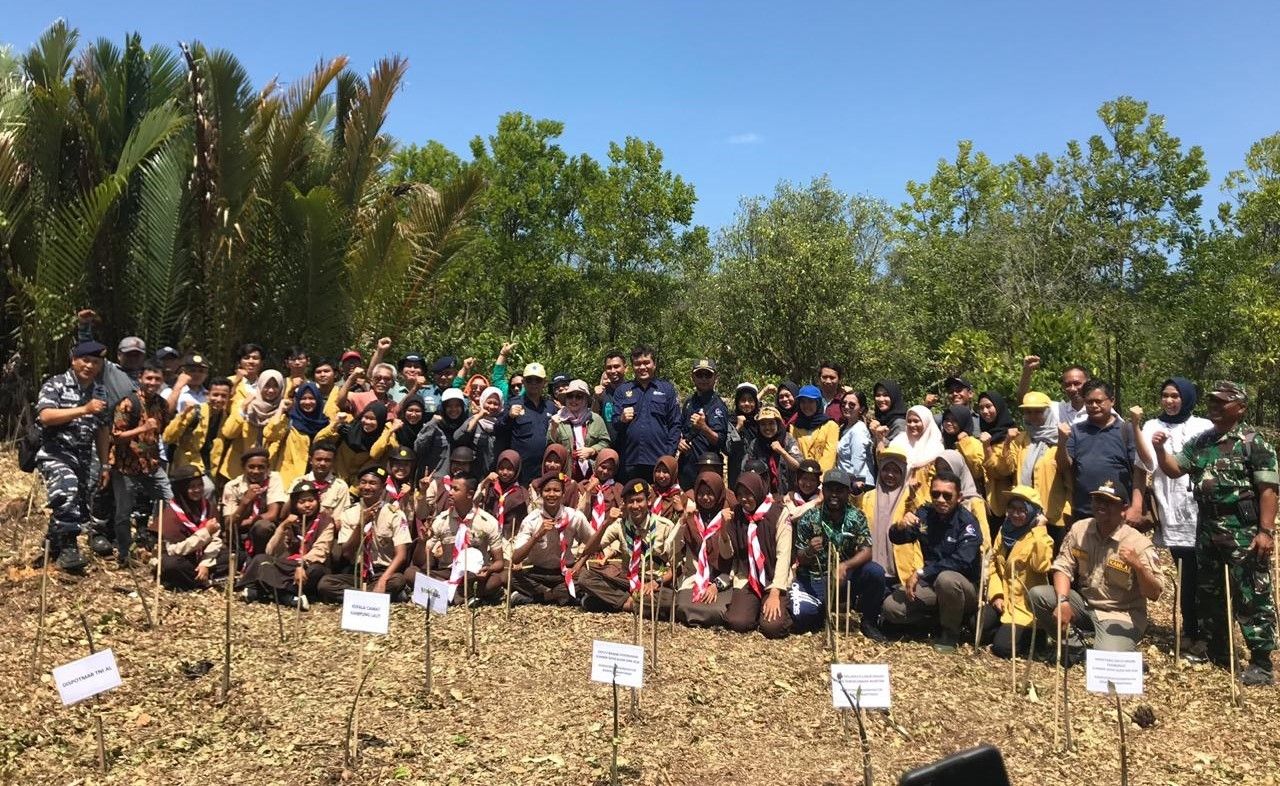 Tuesday (08/20/2019) Faculty of Biology, Jenderal Soedirman University (UNSOED) in collaboration with the Coordinating Ministry of Maritime Affairs through the Deputy Minister for Coordination of Natural Resources and Services conducted mangrove planting before  opening the ICoMIRE (International Conference on Mangroves and their Related Ecosystems) 2019.  The International conference was held and firstly in Purwokerto, from 20 to 23 August 2019.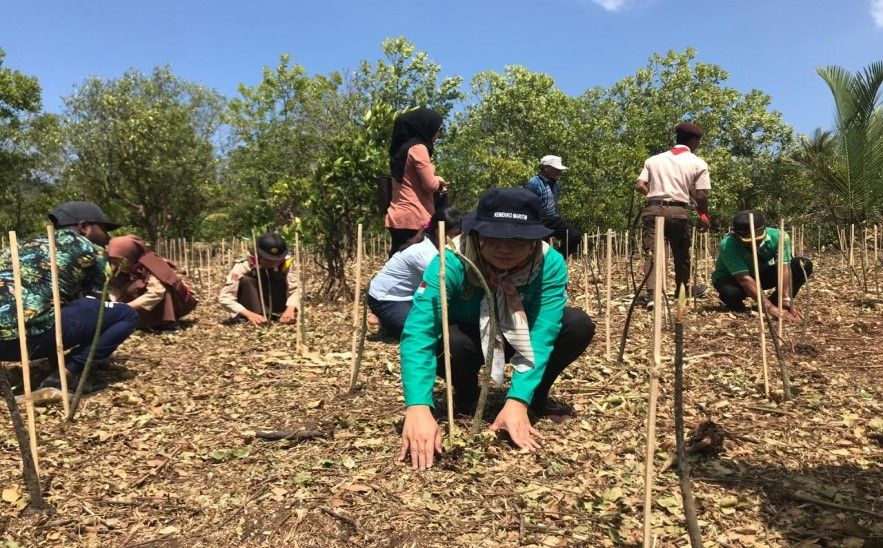 Mangrove planting is carried out at Kampung Laut, Cilacap Regency. This activity is a fied trip of the ICoMIRE 2019. The event was also attended by the Ministry of Environment and Forestry, the Ministry of Environment and Forestry, the Ministry of Research, Technology and Higher Education, Navy, local officials, UNSOED students and students of State Senior High School (SMAN) 1 of Kampung Laut, Cilacap. In this activity, 1,000 mangrove seedlings with two species namely Rhizophora mucronata and Ceriops tagal have been planted. This activity is one of the activities which is planned for realizing mangrove rehabilitation that continues throughout Indonesia over the next five years. The event was attended by around 50 participants.
"We must rehabilitate mangroves, that is the task of the Coordinating Ministry of Maritime Affairs with friends from all existing ministries / institutions, including academics," the Deputy Minister Agung Kuswandono said when asked about the condition of mangroves in Indonesia. He also explained that, mangrove habitat is also a place for spawning and nursery of various types of fish, crabs, shrimp, and lobster. Therefore, if the mangrove can grow well, automatically the welfare of fishermen will increase.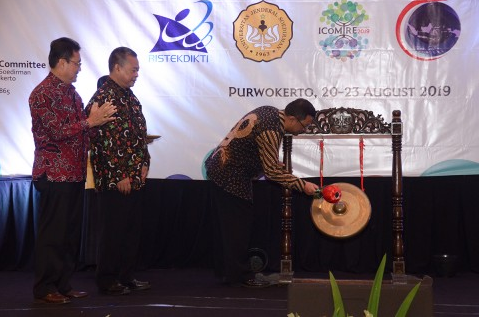 The ICoMIRE 2019 was opened by the Deputy representing the Coordinating Minister for Maritime Affairs Luhut B. Pandjaitan who was unable to attend because he had to accompany President Joko Widodo.
The Deputy Minister also stated in his remarks, "Indonesia has the second longest coastline after Canada, as well as the highest mangrove biodiversity in the world. As many as 68 types of mangroves, making Indonesia suitable as a World Mangrove Center (WMC)", he said. He also said it is needed a place for mangrove activists such as the Indonesian Mangrove Community (IMS). Meanwhile, in order to encourage the IMS and WMC, the active roles of the University, Ministries, Institutions, NGOs, Provincial Offices and coastal communities are required.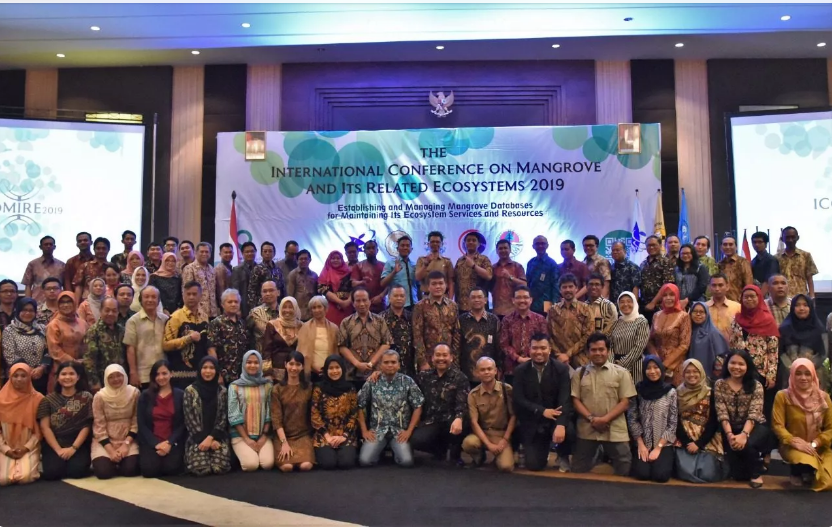 Still in his remarks, he explained that the WMC could be used as a center for seedlings of various types of native mangroves both from Indonesia and other countries, a center for information on species, numbers, breeding techniques, planting techniques and so on, so that they could be accessed nationally and internationally. "We will work collaboratively with UN agencies for instance FAO and UNEP", said the Deputy Minister Agung.
Reporter : Munir